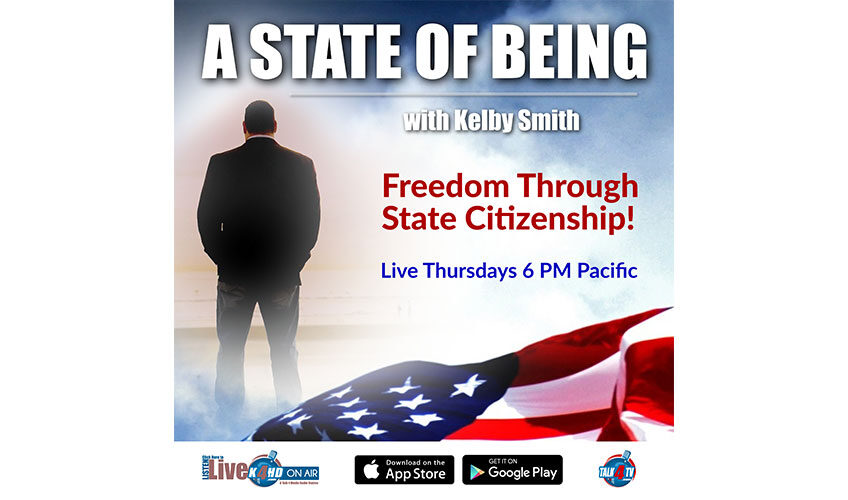 A State of Being with Kelby Smith – YOU ARE DEAD TO THEM!!!
Freedom through State Citizenship!
Our Show is called "A State of Being". A State of Being is a state of LIVING!
But the Powers To Be (PTB) have a different use of the word "STATE" for us!
We have been tricked into believing that state is a region, but WE ARE THE state! A body politic of people, people with the ability of making ALL of life's decisions. SELF-GOVERNANCE! God's original intent for man!
Tune in as Kelby unfolds the structure of the fraud and reveals the only true path to freedom through STATE CITIZENSHIP!