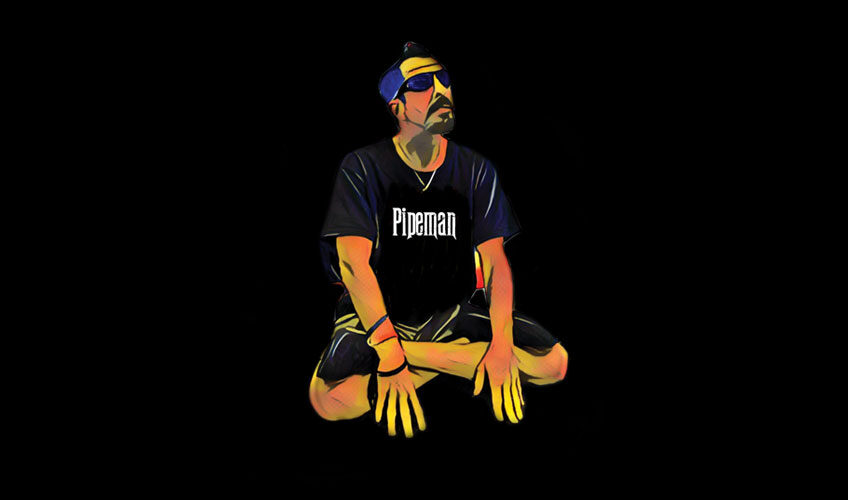 Dean K. Piper, CST, aka "The Pipeman™" is an International Radio Personality & Podcaster, Master Marketer, Publicist, Promoter, Published Author, Speaker, Coach, and Trainer. Dean is the owner/founder of Talk 4 Media & Pipeman Productions globally recognized as a top ranked full-service ecofriendly multimedia network and marketing firm. We produce, broadcast, and distribute live radio, podcasts, and live TV through our network of Radio/TV stations and Podcast platforms. We also have a strategic media partnership with iHeartRadio, Pandora, Spotify, Amazon Music, and Audible as well as multiple festival/event promoters.
I describe myself as a positive, ambitious, highly energetic, persistent, persevering, spontaneous metalhead, punker, hippy, skater, surfer, youthful chameleon professional businessman. I have an animated extroverted personality while being a loner at the same time. Thriving on passion, I live life to the fullest while experiencing a variety of active interests.
Take some zany and serious journeys with The Pipeman aka Dean K. Piper, CST on The Adventures of Pipeman also known as Pipeman Radio syndicated globally "Where Who Knows and Anything Goes". Listen to a show dedicated to motivation, empowerment, music, comedy, celebrities, shock jock radio, various topics, and entertainment hosted by The Pipeman who has been said to be hybrid of Tony Robbins, Batman, and Howard Stern. The Adventures of Pipeman has received many awards, media features, and has been ranked for multiple categories as one of the Top 6 Live Radio Shows & Podcasts in the world.
Pipeman Radio also consists of multiple podcasts showing the many sides of Pipeman. These include The Adventures of Pipeman, Pipeman in the Pit, and Positively Pipeman and more. You can find all of the Pipeman Podcasts anywhere you listen to podcasts. With thousands of episodes that focus on Intertainment which combines information and entertainment there is something for everyone including over 5000 interviews with celebrities, music artists/bands, authors, speakers, coaches, entrepreneurs, and all kinds of professionals.
Pipeman in the Pit is a podcast & special segment of The Adventures of Pipeman Radio Show (#pipemanradio) where Power Music Meets Power Motivation. Pipeman in the Pit features all kinds of music and interviews with bands & music artists especially in the genres of Heavy Metal, Rock, Hard Rock, Classic Rock, Punk Rock, Goth, Industrial, Alternative, Thrash Metal & Indie Music. Pipeman in the Pit also features press coverage of events, concerts, & music festivals. Pipeman Productions is an artist management company that sponsors the show introducing new local & national talent showcasing new artists & indie artists.
Positively Pipeman is a podcast & special segment of The Adventures of Pipeman features international authors, speakers, trainers, & coaches here to help you in business & personal life with motivation, empowerment, inspiration, self-help, relationships, goal setting, belief, mindset, marketing, sales, and a journey to success, freedom, and happiness!
Then there is The Pipeman Radio Tour where Pipeman travels the country and world doing press coverage for Major Business Events, Conferences, Conventions, Music Festivals, Concerts, Award Shows, and Red Carpets. One of the top publicists in music has named Pipeman the "King of All Festivals."
Pipeman Radio is a show for YOU. It is many things. It's informative. It's professional. It's motivational. It's inspirational. It's enlightening. It's controversial. It's music. It's shocking comedy. Most importantly, It's JUST PLAIN FUN!
Subscribe to all of my podcasts and follow @pipemanradio on all Social Media. Let's be Friends!