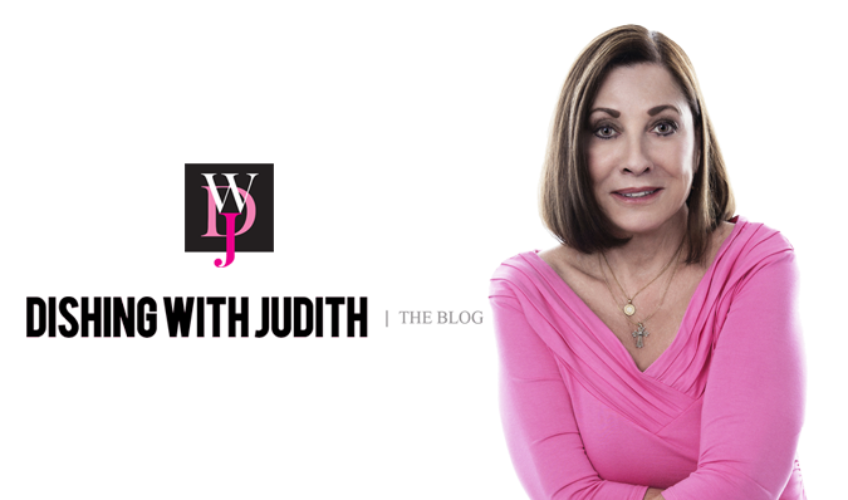 Business: How to Use Blogging to Create Loyal Fans and Customers
Do you blog for your business? There's a lot of writing required when you own a business, and social media/blogging adds a whole new aspect to it that I know a lot of my readers want to know more about. Recently I dedicated a podcast to a topic I think many of my listeners have questions about – blogging for business. My guest, Dawn Mena, a former LA Times editor, works with people who struggle with what to write for their blogs and pretty much anything else to do with their business. She shows them how to get the results they are looking for by applying simple strategy principles, and a lot of personality, that inspires audiences and keeps them coming back for more.
We had a lot of fun talking about her journalism background. And agreed heartily that no matter how humble we are about our business or entrepreneurial adventures, we all have "headline" stories that when shared with our audience (via our blogs, bios and websites),  create stronger connections and loyal fans.
Now, when it comes to blogging, Dawn shared three very easy tips that we can use to create blogs we can be proud of (and support our business, too!) I know I'm going to start using these right away, I hope you do too!
Tip #1: Have a strategy
Writing without strategy is like trying to travel without a map. You're going to do a lot of work, put in a lot of miles, and might not get where you want to be. Dawn's tip for using strategy with blogging is to think "backwards." Decide what your end goal is.  Maybe it's selling a product, promoting an event, or getting people to sign up for your newsletter. Now plan out your blog articles so that they all support that end goal. Like leading your readers down the right path, right? That's strategy!
Tip #2: Use your bio
Make sure you write on your website About Page or in an introduction blog post a conversational sharing of your story. Elements you should touch on include stating clearly who you work with, what you provide, and how you do it (a little about your products and services). Then weave in the interesting parts about why you do what you do, what makes you the person that is so good at it, and the ways you connect with your clients or customers. Story helps people visual how they can work with you, and gives them connections that keep them coming back.
Tip #3: The secret to really great copy… personality!
Too often, Dawn shared, we tend to write like we're being graded by our teachers instead of letting our true voices and personalities shine though. That's the ticket, however, for creating meaningful dialog – letting loose and letting your personality be heard in the writing that you do for your blog. How to do this? Write as if you are speaking directly to your favorite colleague or client. Your readers will love it  – and you'll shine through as a much more authentic, personable you!
Don't forget, Dawn also offered something special for listeners (and this includes you, too!) – a free guide filled with tips for building a loyal audience for your blog. It's available on the home page of her website at www.dawnmena.com. Let me know how your blogging efforts go – and anything else I can help you with by leaving comments below or emailing me at dishingwithjudith@gmail.com.
Thanks for being here, I'll meet you in the next post!   ~ Judith
"Dishing With Judith" is broadcast live Fridays at 10am ET – 11am ET on K4HD – Hollywood Talk Radio (www.k4hd.com ) part of Talk 4 Radio (http://www.talk4radio.com/)on the Talk 4 Media Network (http://www.talk4media.com/)
Connect with Judith
Email: dishingwithjudith@gmail.com | Web: www.dishingwithjudith.com | Twitter: @dishwithjudith | Facebook: @DishingWithJudith